We drive to yan'an to visit the Huangdi Mausoleum. The memorial mausoleum of legendar huangdi is the most important ancient grave site in China. Huangdi, the initiator of Chinese civilization, was a great tribal leader in the final primitive society of ancient times.
in front you have Xuanyuan Temple. It looks like a new building and has no charm at all.
.
we drive furthur to hukou.this should be a very spectacular waterfall. but today there is no water. come on. apperantly three days later, the water started floating again.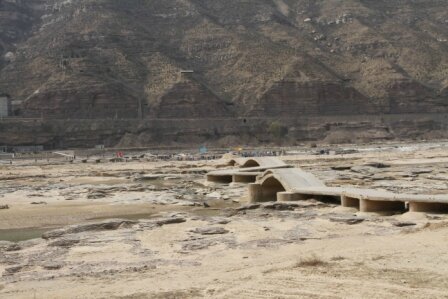 this is how it should look like :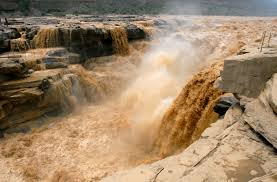 we want to eat some food in a small restaurant. before we order, they already start to preparing a fish for tus ( that we didn t order).
the prices are way too high, so I want to leave. but the waiter runs behind us claiming that we ordered the fish. yeah, nice try.
we go to another small restaurant furhur down the road, but the prices are the same. ( very expensive for china) and on top, this is the place they served me. Really ? the food was soo bad that even Mr P who eats everything, let his plate untouched.